We Partner With You to Create Better Outcomes in Building, Construction and infrastructure
We Partner With You to Create Better Outcomes in Building, Construction and infrastructure
We Partner With You to Create Better Outcomes in Building, Construction and infrastructure
Experienced. Reliable. Diligent.
✔
Specialists in the infrastructure, building and construction industry
✔

65 Years Combined Experience
✔

In-Depth Knowledge and Highly Experienced Lawyers
Enquire TODAY and experience our difference
We have decades of combined experience across construction law; encompassing major projects, transport, infrastructure and building and property law.
But we are not just a specialist law firm. Our aim is to be a trusted partner and advisor to our clients across your business's projects and transactions.
The key point of difference is the commerciality and practicality of what we offer, which has been moulded by our founding directors who have decades of tier 1 law firm experience, as well as being embedded in the operations and commercial management at tier 1 contractors.
Whether the task is to initiate a transaction, negotiate a contract, or to navigate complex disputes, Construction Legal provides a complete solution for its clients. This often means more than legal advice is needed. We immerse ourselves into each matter and apply complementary skills – whether they be operational, commercial, technical, engineering, procurement, or contract management – to provide a completely rounded solution for our clients.
Partner with us to create better outcomes on your projects.
Enquire TODAY and experience our difference
Owners Corporation and Strata Litigation
Contract Drafting and Negotiation
Mediation Adjudication & Expert Determination
Construction Related Legislation Advice
Major Infrastructure Project Work
Compulsory Land Acquisition
We are an Australian law firm with our head office in Sydney. We offer a combined 65 years of industry experience in all building and construction disciplines.
To build long term relationships with our clients by delivering unrivalled results with fearless service.
Jessica is well experienced professional, thoroughly into details with options and explained to me. The home building contract itself a win-win between me and builder, so minimise conflict. It is very risky to deal with builder without a well done contract organised by an experienced legal person!!! 👍 Highly recommended Jessica, also value for money and explained on how to have cost effective contract to achieve best outcomes! Thank you Jessica, you have made me and family slept better during construction.
Partnering with the right legal team has always been a recipe for success for us MSPs. The CL team has been a strategically perfect partner for us at ITFR ( with our main vertical being the construction industry) and feel like a seamless extension of our executive team!
Dan Boufarhat
02:36 04 Dec 21
Abbas Saeed
16:53 18 Nov 21
"Construction Legal is our go-to firm for all things construction. Jessica has an amazing grasp of commerciality within the construction industry, and the team's dedication, knowledge and competence definitely provided us with excellent outcomes for our projects."
Gzim Zeneli
05:14 02 Jun 20
Chairman Strata Committee SP 93810John MatthewsAs Principal Solicitor for Construction Legal, Jessica Rippon has been advising and acting on behalf of our Owners Corporation for the past two years on litigation that has progressed to the NSW Supreme Court. From day one, Jessica has applied her technical expertise and experience in a consultative and forthright manner. She responds constructively to questions and concerns, is proactive, and is always focused on the best interests of us, her client, including with respect to risks and costs. Jessica and her associates have been great to work with and I would be happy to recommend Construction Legal to others.
Strata Committee
06:33 06 Mar 20
In Vogue Kitchens & Joinery has and will continue to use Jessica and her team whenever there are any contract or payment related issues. The team are experts in home building and construction law and deliver results each and every time. I cant commend them enough.
Robert Murdocca
01:03 06 Mar 20
Jessica is incomparable in her work. Very professional and her delivery on service and work is second to none. Highly recommend her to anyone who expects a high level of knowledge and wanting results!
John Soliman
21:57 05 Mar 20
Jessica went above and beyond what we expected in terms of providing advice and suggestions to deal with our problems and was available day and night to assist us. She was very proactive in following up on progress and regularly phoned to give feedback on where we were with our issues
"If your home is under threat from developments or proposed developments, you need Jessica and her team on your side. They take away the stress with their common sense advice and strategy. They have been a godsend for us and our strata."
Jessica Rippon has dealt with a variety of legal matters on our behalf in a dedicated, cost effective and timely manner and we cannot recommend her highly enough.The management team has engaged Construction Legal to prepare lease documentation for many different types of commercial properties with a range of specific requirements each lease has been expertly tailored to the needs of our Landlords. Ms Rippon is an impressive negotiator who crafts commercially viable solutions to difficult disputes often resulting in favourable outcomes for our owners.Ms Rippon has also represented some of our clients in the Supreme Court, including for matters such as Possession Orders and Writs for Possession where she consistently receives successful results. Her understanding of property law and experience in retail tenancy has proven to be valuable for the range of legal issues we deal with.Burgess Rawson couldn't recommend her highly enough; specifically her ability to understand complex legal issues and have them resolved in commercial concise time frames.
Georgina Emanuel
05:07 05 Mar 20
Simplifying complexity and reducing risk in the Australian building and construction industry
COVID-19 Legislation Amendment (Emergency Measures) Bill 2020 (NSW) The recent outbreak of Covid-19 pandemic in Australia has forced businesses and individuals to navigate through the constantly changing realm of advice and guidelines provided by the government, be it...
Our Clients' Success is Our Success
PROPERTY DEVELOPERS
Fouad Deiri, Managing Director
"I continue to place my trust in Jessica because she is a strategic thinker. She has an excellent understanding of my company and foresees risks before anyone else. I feel that I can talk to Jessica honestly and frankly about legal issues as and when they arise and always feel supported by her advice.
Jessica and the team at Construction Legal cannot be recommended enough."
GEOTECHNICAL CONTRACTORS
Sally Stokes, General Manager
"With each subcontract negotiation, Construction Legal manage our risk profile and are thorough in investigating and raising potential issues for our project team to be aware of and manage in their contract implementation.
Jessica and the team at Construction Legal are a valuable part of our business and their dedication and reliability should be applauded."
POLY GLOBAL
Kobi Sivanesan, Head of Contracts
"The Construction Legal team provides us with practical and succinct legal advice relating to complex property disputes. The point of difference with Construction Legal is that not only do they provide strong and reliable legal advice, it is supported by strategic outcomes informed by a deep understanding of how our business works.
As we continue our journey to build our Australian footprint, we look forward to working further with Construction Legal."
Get in touch
Please contact us if you have any enquiries and we will get back to you as soon as possible.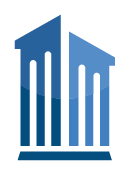 Construction Legal Pty Ltd provides advice to clients in the building and construction industry in Australia.
ABN: 28 164 569 233
Sydney
Suite 301,
Level 3, Lawson Place
165 – 167 Phillip Street,
Sydney, NSW, 2000, Australia
Brisbane
Level 34, 1 Eagle Street
Brisbane CBD, QLD 4000, Australia
* According to the Law Society Rules, we are not permitted to provide free legal advice, but we will assess your matter, understand your legal issues and verify if we have capacity to take your matter on our free phone call consultation.
Privacy Policy |  Terms of use and general terms of engagement